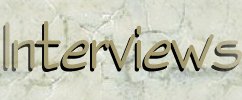 ---
Well from the first time I heard about this kid I've been checking up on him in the magazines, on TV and on the web. I've collected here for you a series of TV interview transcripts and magazine articles for your enjoyment. These are all put on separate pages, otherwise this page would take way too long to download. They are also in simple HTML format only because I'm too lazy to fancy up each and every article.
BONUS!! I've included the transcript of an internet chat with Frankie's co-star, Justin Berfield that I found on the web.
• Frankie Goes to Hollywood - Entertainment Weekly
• 'Malcolm' at the top after muddled start - USA Today
• TV's Newest Wunderkind on Girls, Golf and Being a Boy Genius - E! Online
• Fox's 'Malcolm' couldn't happen without Frankie Muniz - Associated Press
• Frankie Muniz - Pure Oxygen
• Malcolm Lands On Top - Newsweek
• Q & A with Frankie Muniz - 16 Magazine
• AOL Live Chat with Frankie Muniz - courtesy of Animefoo16@aol.com
• Linwood Boomer on 'Malcolm in the Middle' - Newsweek
• Frankie Muniz Chat
• Justin Berfield Chat
• Christopher Masterson Chat

---
I have almost every interview he's done on tape - "Martin Short", "Jay Leno", "Rosie O'Donnell", as well as some video clips of him on "Jon Stewart" and "Ainsley Harriot". If you check out the multimedia page you can see some of these clips, or head over to JM Fan for the largest collection of photos and video clips of your favourite young actors. Some of these transcripts also have photos that you may wanna check out.
• The Martin Short Show - Jan 11
• Live! with Regis and Kathie Lee - Jan ?
• The Daily Show with Jon Stewart - Jan 31
• The Tonight Show with Jay Leno - Feb 10
• Roger Ebert & The Movies (Review of My Dog Skip) - Mar 4
• The Rosie O'Donnell Show - Mar 7
• The Ainsley Harriot Show - Mar 9
• Live! with Regis and Kathie Lee - Mar 31
• The View - April 10
• Late Night with Conan O'Brien - April 12
• Late Late Show with Craig Kilborn - May 3

---
HOME | About Frankie | Malcolm in the Middle | Interviews | Gallery
Multimedia | Fun With Frankie | My Thoughts | Links